Oops! Looks like your browser is out of date. Is this page displaying correctly? If not, try upgrading your browser or use a different one.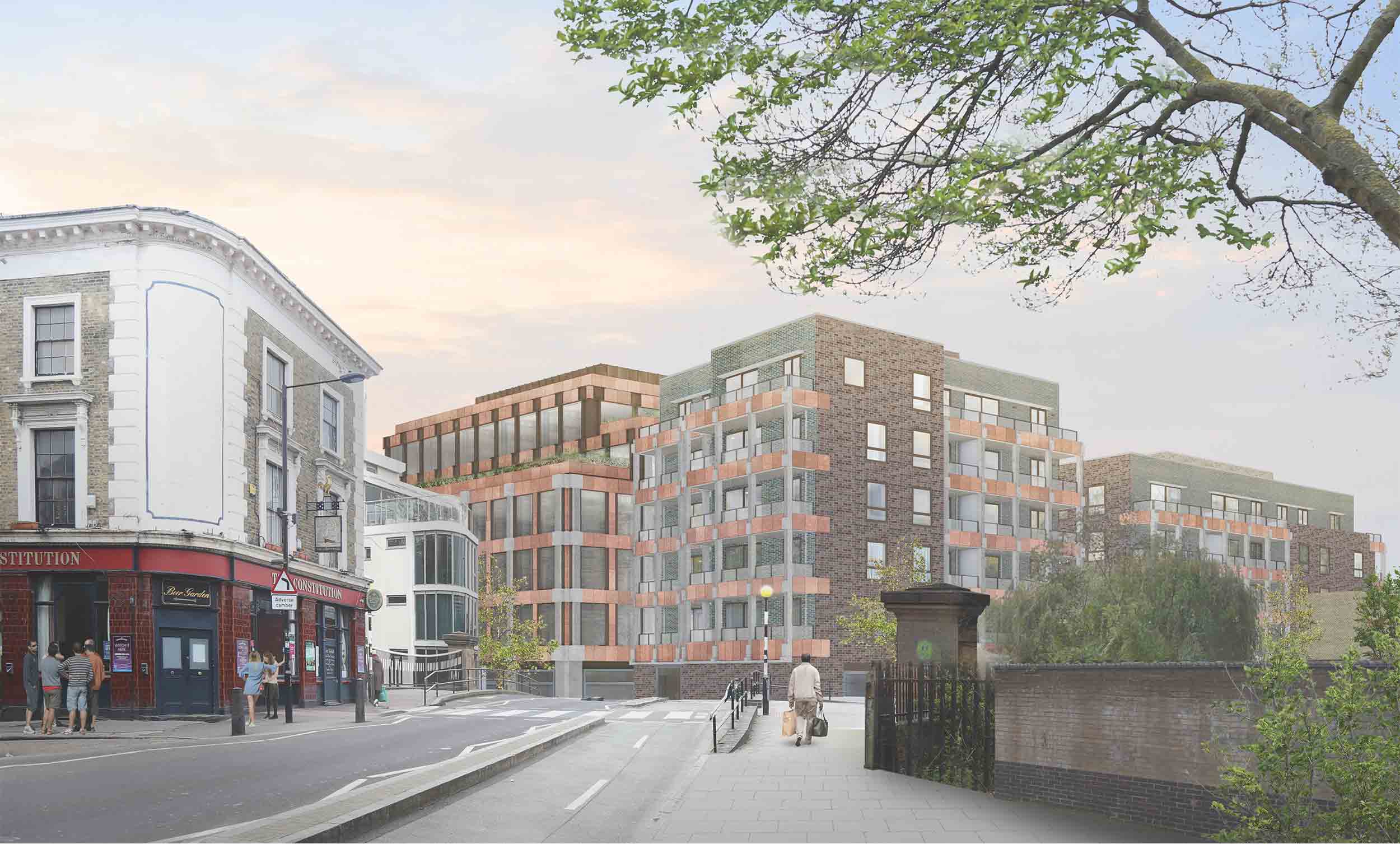 St Pancras Campus.
This new, mixed-use development transforms an entire urban block between the King's Cross and Camden Town areas of central London. It's on a historically industrial site, and now forms part of the city's emerging Knowledge Quarter. The design is led by architect Caruso St John, for developer W.RE.
A new mixed-use development for London's emerging Knowledge Quarter.
Project Value
c. £ 90 million
Floor Area
c. 24,600 m²
Office: 20,000 m²
Residential market: 2,600 m²
Residential affordable: 2,000 m²
The scheme introduces a seven-storey office building, a six-storey market-residential building and a five-storey affordable-housing building, together with a new, landscaped pedestrian realm. Light-industrial spaces are also provided throughout the ground and basement levels, to continue the site's industrial provision for the local borough. Public retail and café spaces are also incorporated.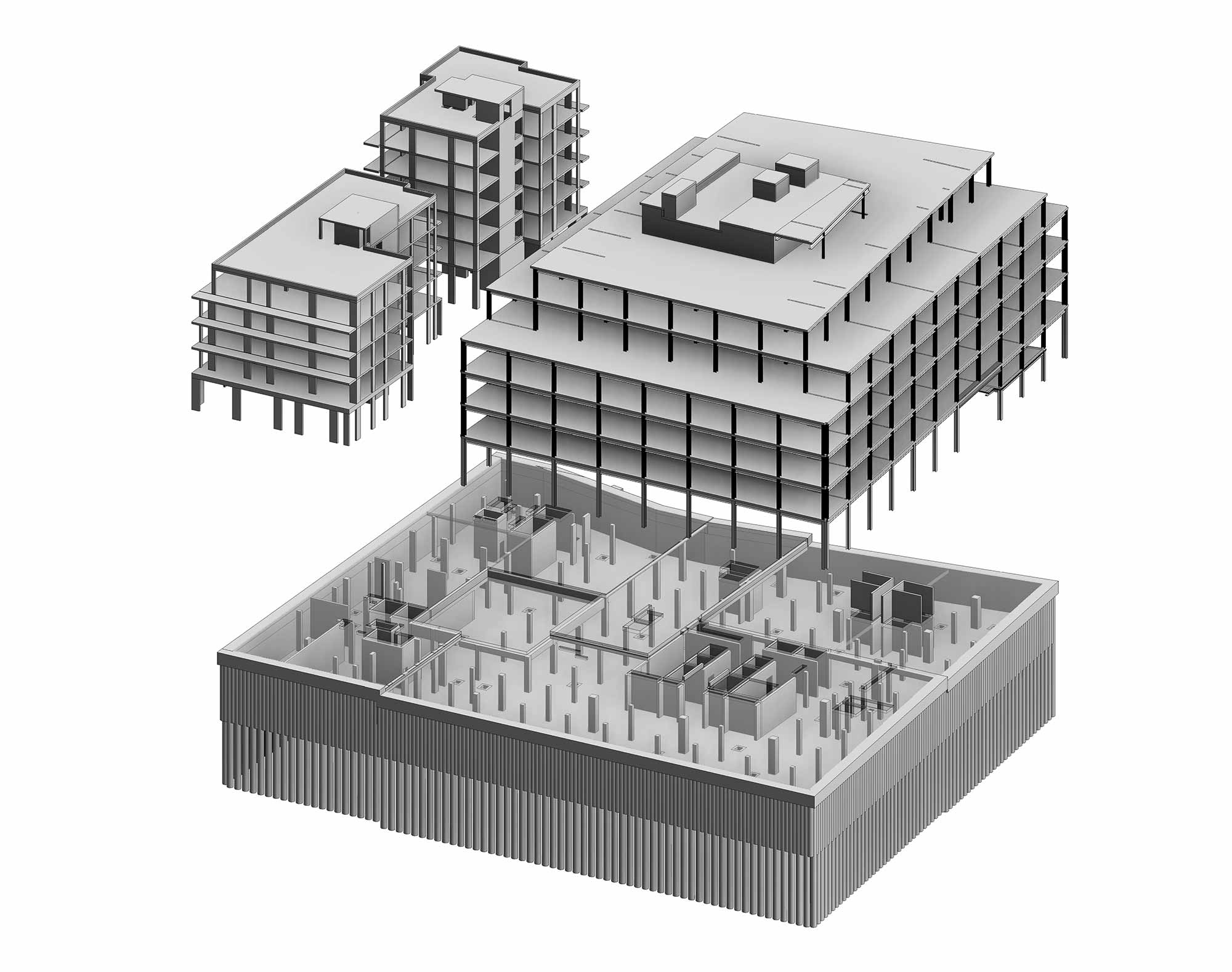 Architecturally, the design reflects the site's history of industrial use. The commercial building steps back through its upper levels to integrate with the local low- and mid-rise context, while the two residential buildings incorporate transfer slabs within the first floor level, to provide the change in grid between the lower commercial spaces and the upper living areas. Within the office building, the steel structural frame forms part of the interior architecture; all of the beams, columns, connections and MEP services are detailed accordingly.
It's all being delivered on a constrained brownfield site. There's a thick layer of man-made ground, complete with obstructions and contaminations from the site's prior industrial activities. The site is also located just a few metres from the Regent's Canal, and surrounded by large-diameter Victorian sewers. AKT II's in-house geotechnical team has provided the ground-movement assessment to de-risk the project during the early design stages, and we've ultimately developed all of the construction solutions together with the contractor BAM. A new, single-storey basement is introduced to help expand the above-ground functional programme.
AKT II's envelope team has developed the facades together with the architect. The concept responds to the surrounding area's classicality and horizontality with a strong, repetitive arrangement of brick and pale masonry, together with large windows. Across all three buildings, the structure is expressed through the envelope with white, precast-concrete 'pilaster' columns, complete with projecting capitals at each floor level. The adjacent sandstone panels are made with a uniform, fine-grained natural stone that's quarried in Wüstenzell (near Würzburg), in Germany.