Oops! Looks like your browser is out of date. Is this page displaying correctly? If not, try upgrading your browser or use a different one.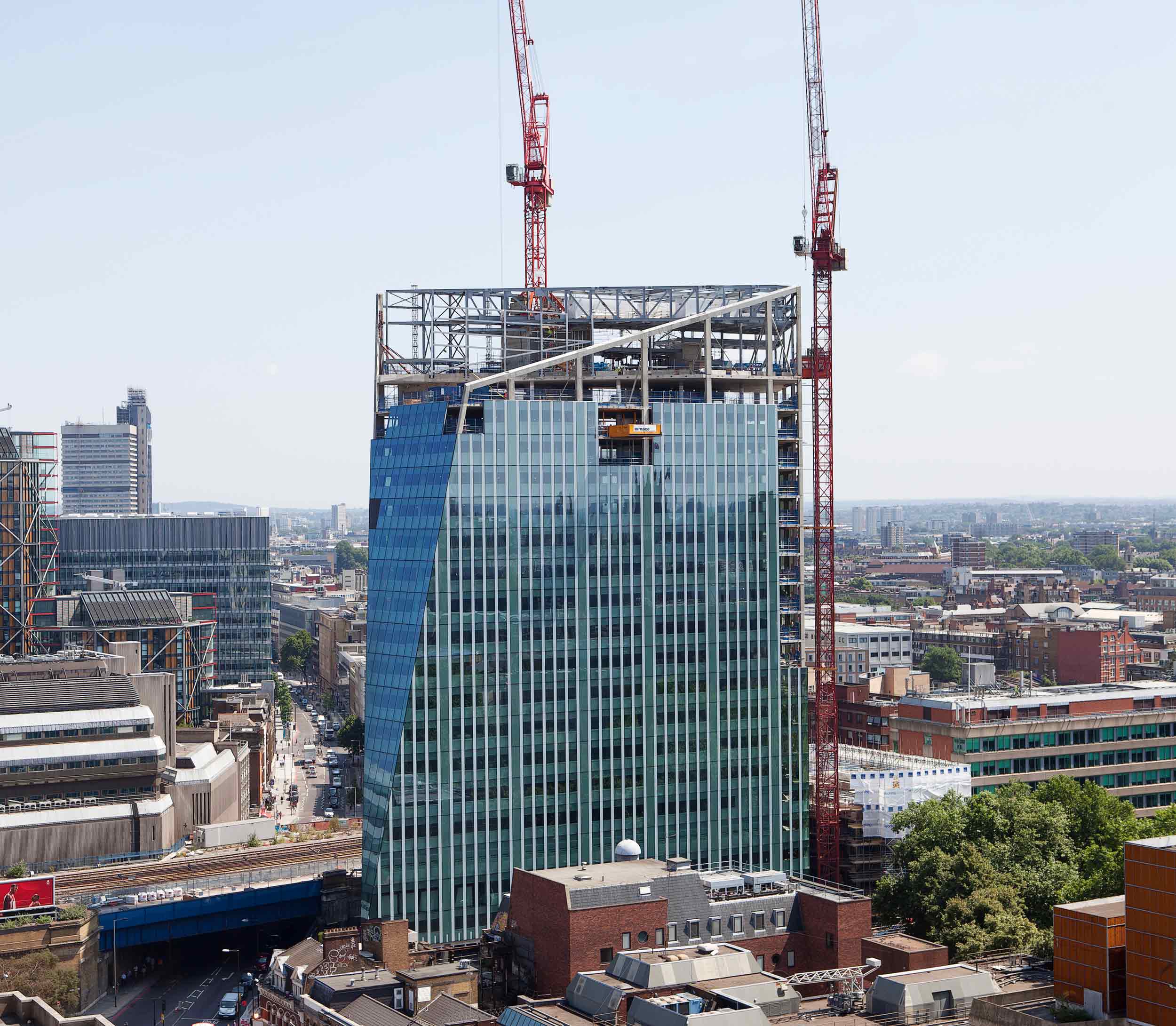 240 Blackfriars.
AHMM designed a complex trapezoid-shaped building in order to turn an awkward site to the client's advantage. Aesthetically, this mixed-use site just to the south of Blackfriars Bridge suits its central location and provides the surrounding area with a striking new focal point.
TRAPEZOIDAL SHAPED MIXED-USE DEVELOPMENT ON A VERY CONSTRAINED SITE
Client
Great Portland Estates
Architect
Allford Hall Monaghan Morris
Project Value
£ 80 million
The concept of the internal design was simple, incorporating office and residential units with retail spanning across the lower floors. There is also an adjoining structure containing ten residential apartments. The tower's unusual shape, in combination with height restrictions governed by planning and civil constraints, raised a number of complex issues for our team to solve.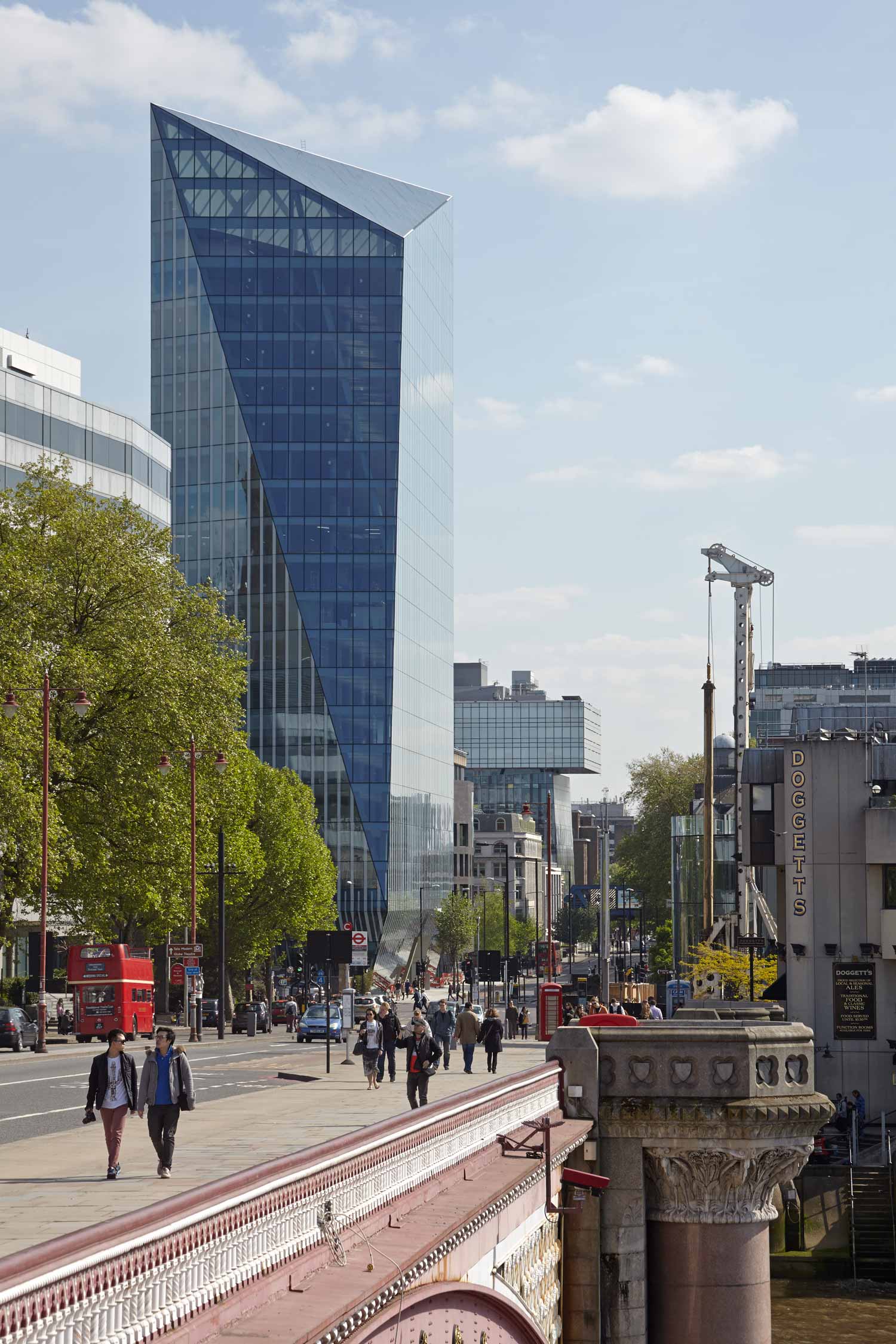 Above ground, the off-centre, asymmetrical design of the building caused various complications. An eccentric core introduced torsion and a potential lean towards the west; sophisticated analysis was used to predict the movement of the core and we proposed to orientate the core in the opposite direction in order to balance the forces.
Due to its height, concrete was chosen as the most appropriate material for the frame. Visual concrete is particularly important, especially the double-height ground floor columns constructed through a testbed process. Since the structure widens above the base, we designed a second floor transfer slab reinforced with steel elements and post-tensioned tendons to direct horizontal loads back to the core.
A triple-height glazed space below the roof provide spectacular views of the Thames; this was created by two triangular steel frames that required minimal columns, and a large truss at the roof's edge.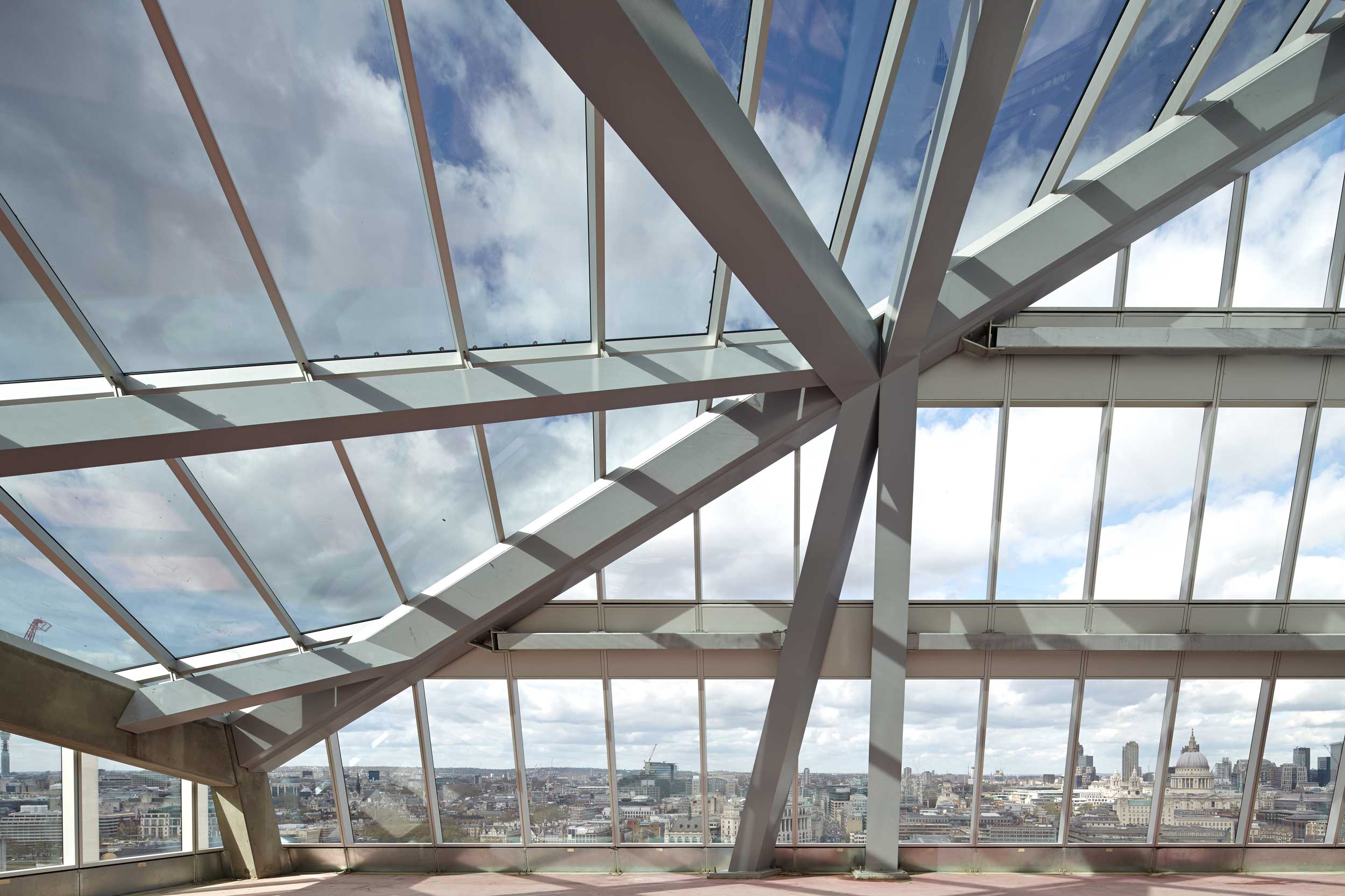 Awards.
2015 NLA Award – Winner of Office Interior Design
…