Oops! Looks like your browser is out of date. Is this page displaying correctly? If not, try upgrading your browser or use a different one.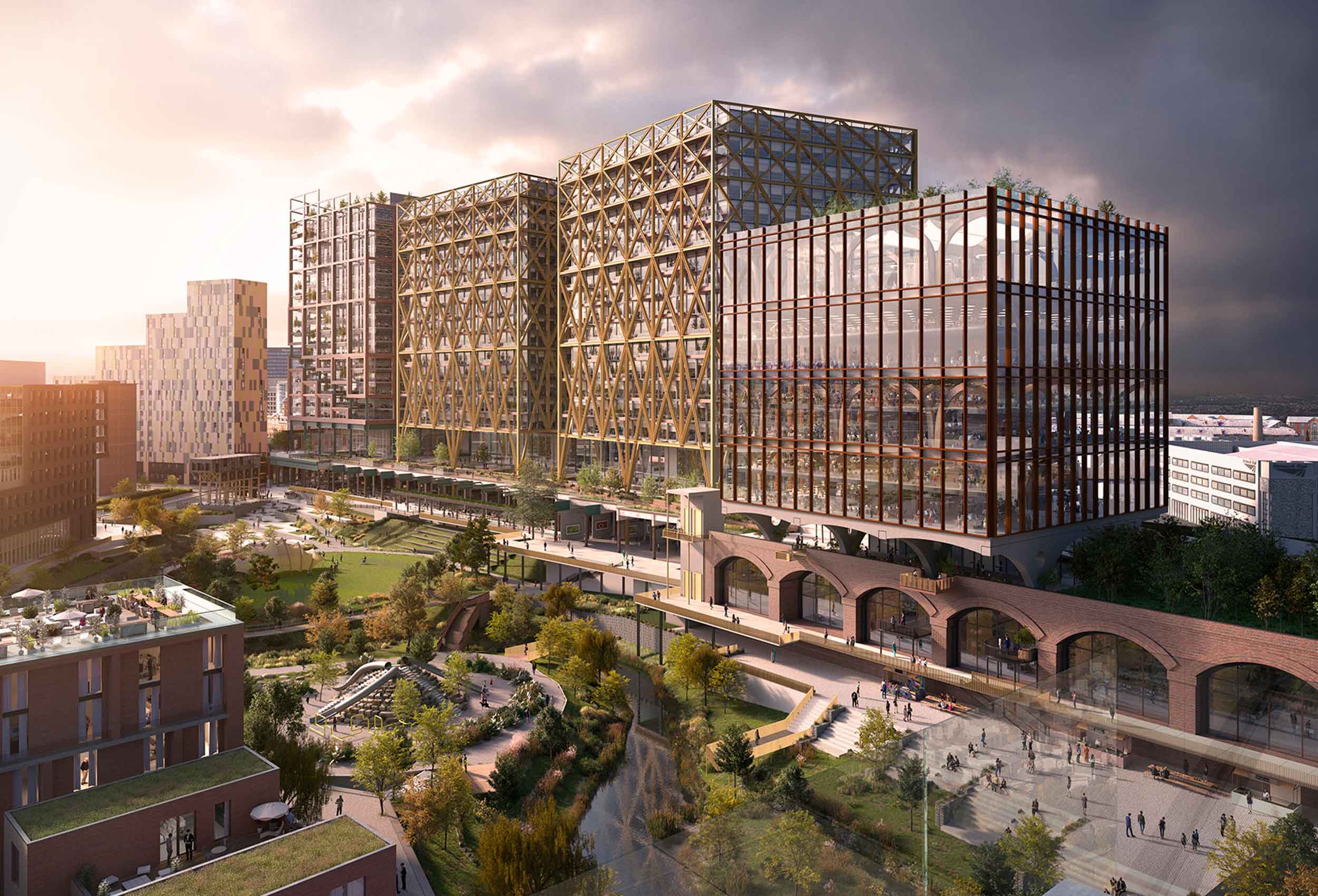 Mayfield Depot Redevelopment.
At Manchester's Mayfield regeneration zone, the historic railway depot building is arguably the jewel in the masterplan's crown. AKT II has been appointed by the Mayfield Partnership, alongside architect AHMM, to develop a study for the dramatic re-integration of this characterful, historic element of Manchester's urban fabric.
Transforming a historic industrial structure into an expansive new civic and commercial offering.
Location
Manchester, United Kingdom
Architect
AHMM (design)
Studio Egret West (masterplan)
Project Value
confidential
The project integrates into the Mayfield site's broader, parkland-driven regeneration, which is masterplanned by architect Studio Egret West. It also presents an opportunity to incorporate an extensive new programme over the expansive, low-rise depot structure.
The original Mayfield railway depot was constructed at the start of the 1900s. As the UK's railways later become integrated into British Rail however, the station lost its prominence to the larger Manchester Piccadilly station (which sits directly to the north), and in the 1980s the Mayfield station eventually ceased its operations as a railway terminus.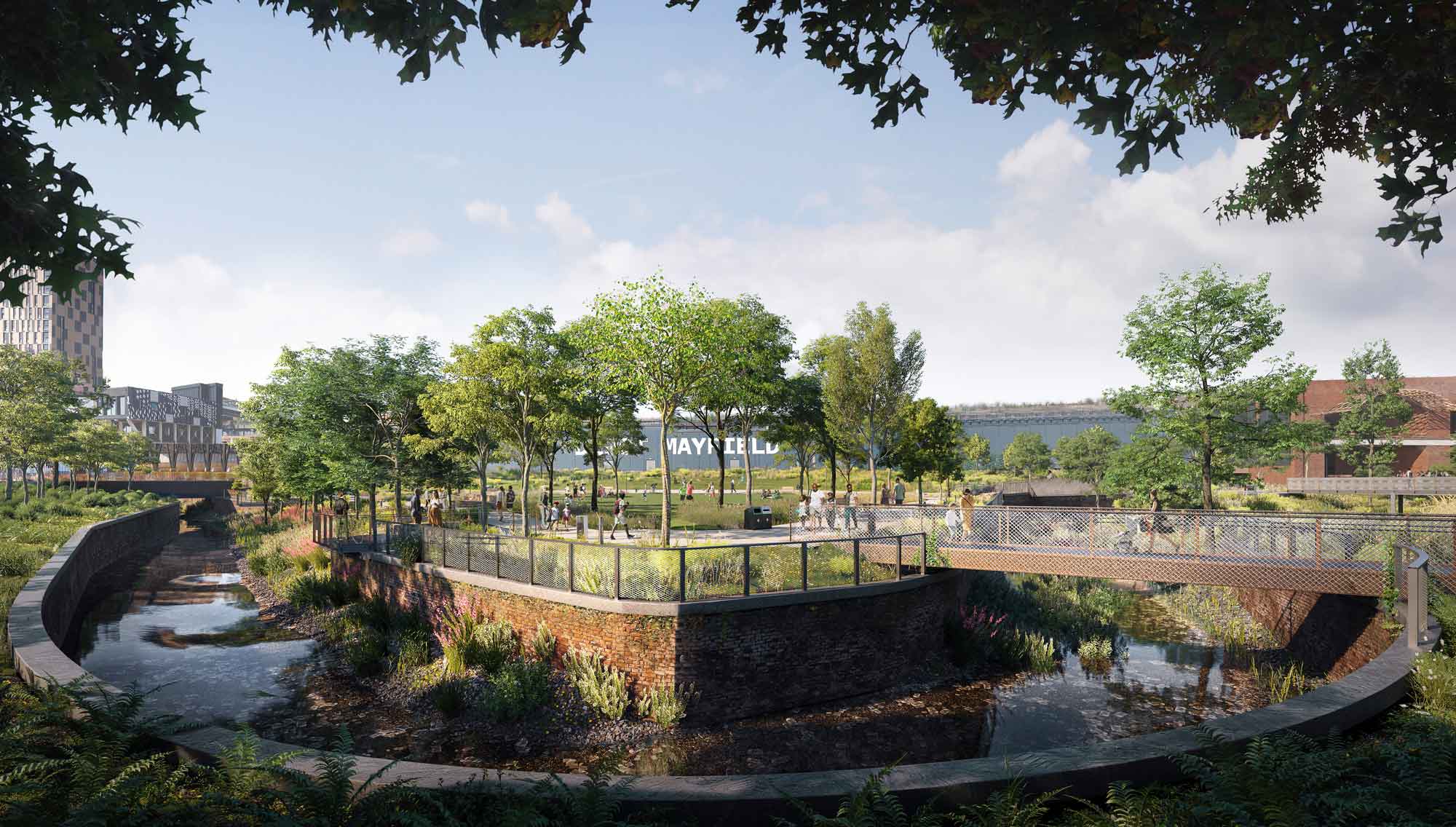 The Mayfield Partnership, together with the architect Studio Egret West, have already collectively produced a planning-approved 'strategic regeneration framework' (SRF – a formal agreement with Manchester City Council) for the regeneration of the Mayfield site. This consented masterplan identifies the depot as an important component of the local urban fabric. And it moreover engages the depot's spaces as part of the new urban parkland (which is currently under construction).
The existing SRF identifies an opportunity to develop new commercial space over the depot building. AKT II's appointment is to now identify how to create this new-build construction, with the objective of retaining the building's existing fabric wherever practicable while also realising the additional development opportunity above the former platform level. Through our design-led engineering approach, we're informing a holistic redevelopment proposal that will help realise all possible value for both the client and the Manchester community.